Ashbrooke Fall 2022 Construction Update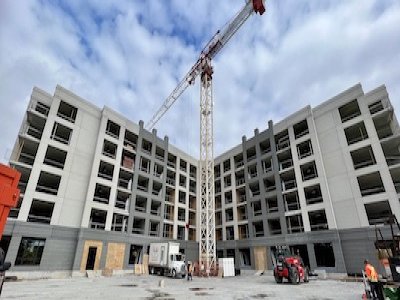 Happy Fall from The Ashbrooke!
We hope you are enjoying the crisp air and autumn comfort foods this month. At the Ashbrooke site in downtown Whitby, Ontario, things are looking great for winter construction. The external precast panels are installed and windows are going in now. We expect all the windows to be installed by the middle of November and then we will be moving indoors to start making the interior beautiful.
We are still hoping to have a showroom this winter and plans are underway.
We should be moving residents in around this time next year, so now is the time to reach out by email and book a first phone consultation about life at the Ashbrooke.
Enjoy the remainder of fall and watch for our winter update.
Sign up for our mailing list here to receive updates.
You will love living here!